Notes from the Field: Working with Communities in Kenya's North Rift Valley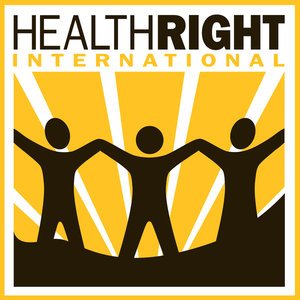 HealthRight International is a global health and human rights organization working to build lasting access to health for excluded communities. HealthRight began working in the North Rift Valley of Kenya in 2005. HealthRight works closely with communities and establishes local partnerships to deliver health services, while providing training and equipment to improve systems and enable our partners to deliver services on their own. Our projects address health and social crises made worse by human rights violations, with a particular focus and expertise on: HIV/AIDS, TB, and malaria; women's health; orphans and other at-risk children and youth; and survivors of human rights violations.
Currently, HealthRight works in close collaboration with Ministry of Health (MOH) and Elgeyo Marakwet County government and the national Ministry of Health to support 20 Community Units in Marakwet East and West districts.
In 2008, HealthRight rolled out the first 250 Community Health Workers (CHWs) in West Pokot as part of the initial maternal and child health project. In 2012, HealthRight supported the work of 3 community units in West Pokot County, which were linked to 3 Maternal Waiting Homes (MWHs) in Ortum, Kabichbich and Kapenguria. CHWs from each of the supported units visited the Maternity Waiting Homes every week to offer education sessions to women staying there prior to or immediately following delivery. The education sessions covered topics of safe motherhood and were highlighted by women as a real benefit to staying in the homes.
HealthRight worked in close collaboration with MOH staff to offer training, supervision and on-the-job training of 150 CHWs. CHWs data reports are compiled by MOH staff and these are collected monthly by HealthRight's Monitoring and Evaluation Officer. Community Mobilizers from HealthRight attend monthly meetings held in the community units. Chalkboards were procured for all the community units to help promote community dialogue about essential health data displayed via the chalkboards in each community. These boards were placed in strategic places, which could easily be accessed by community members for updated information on the health status of the community.
HealthRight has supported the 3 community units to set up income generating activities to help support them in their work and support upkeep of the MWHs. So far, three poultry rearing projects have been set up and the progress is encouraging.
With funding from USAID, HealthRight is currently implementing a four-year Partnership for Maternal and Newborn Health Plus (PMNH+) project in Elgeyo Marakwet County. This project has health facility, community, social behaviour change and operations research components. In 2013, HealthRight worked in close collaboration with District Health Management teams (DHMTs) in the two Marakwet sub-counties to identify the 20 community units to be supported by the project. Community Health Committees and CHWs were selected in chief barazas (local administrators' meetings) by community members.
So far, 16 community units have undergone the ten-day basic module training, conducted by MOH's Community Health Extension Workers (CHEWs) with financial support from HealthRight.  Household registers, CHW log books and referral booklets have been provided to all 1000 CHWs and job aids are currently being adapted for distribution.  The project's operations research intends to measure the effectiveness of CHWs to deliver a package of services for pregnant women and newborns in households and at the facility.  To document the quality of the services and the impact of the CHWs in maternal and neonatal outcomes, the project will support 500 CHWs trained in only the basic module and 500 CHWs trained in additional MNC service provision including family planning, HIV/AIDS, post-natal care and newborn care.  HealthRight and the MOH will monitor the CHW services and collect data from the community about their impact.
HealthRight is supporting the Sub County Health Management Committees (SCHMTs) in the two sub-counties to develop a robust paper based registry for community units including a complete list of CHWs. The demographic information gathered includes name, age, education level, marital status and the village where the CHW resides. In collaboration with MOH, HealthRight intends to track CHW attrition rates, monitor performance, provide refresher trainings, compare CHW quality of work in intervention and non-intervention community units and share findings with the County, national and international partners.
Though working with MOH and Communities has been inspiring and fruitful, community health work has not been without challenges.
First, HealthRight works in hard to reach areas. In West Pokot, working with nomadic communities posed a unique challenge. During droughts, community members and even CHWs migrated to Uganda with their livestock in search of pasture. This made supervision and follow up of CHWs difficult. During these times, search for pastures becomes a priority to community members and having sessions to promote healthy habits or discuss common health problems identified might be placed at the bottom of the community's priority list. This also hampers planning of community dialogues.
Gender roles are defined differently in different cultures. In some communities in Kenya's North Rift, it is culturally unacceptable for a man to sit down and listen to a woman. This poses a challenge when assessing the performance of CHWs at the household level.
MOH relies on partners for supply of paper-form registers for CHWs. This is not a sustainable approach as the end of a partner's project may leave community units without a pool for replenishing new registers and referral booklets.
Literacy levels for CHWs in rural areas vary. Some communities have very low literacy levels and this makes training, data collection and reporting difficult. Imposing strict literacy requirements also unduly prohibits women in some areas from serving as CHWs.
Linking CHW registries with national health information systems via mHealth.
HealthRight International is in negotiations with Medic Mobile on integration of m-Health in community health work.  Though the cost of setting up a paper-based system is much lower than a mobile health system, HealthRight considers modern technological advances as an opportunity to improve reporting, decision support and continuous education for CHWs. In anticipation of establishing an mHealth system, HealthRight identified factors that might hinder scaling up of mHealth applications:
First and foremost, there is a plethora of mobile applications for the community workforce but with a lack of national standards for interoperability. HealthRight International is a member of the national mHealth working group and will support the establishment of interoperability standards for mHealth applications.
The initial cost of setting up mHealth systems is higher than setting up a paper-based system. This might end up discouraging the use of mHealth applications at the community level.
Other factors that might end up hindering establishment of a CHW mHealth registry include lack of equipment (modems, computers and servers), which are crucial. However, cloud computing might solve some of these challenges. Despite providing solutions, cloud computing still poses a danger of loss of privacy/confidentiality.
Last but not least, HealthRight works with rural communities. Poor internet connectivity and an erratic electricity supply is a big challenge. In one of its field visits to Medic Mobile supported units in Kilifi, HealthRight identified the provision of solar charged phones to CHWs as one of the possible solutions to unreliable electricity.
This post was submitted by Jennifer Snell and Thomas KÓuma of HealthRight International.
Check out Health Right International's Kenyan CHW activities on the 1mCHW Campaign Operations Room.