Our History
The 1mCHW Campaign, which has a partnership base of over 150 organizations from United Nations agencies, civil society, the private sector, and academia, was launched in January 2013 at the World Economic Forum in Davos. A week later, Ethiopian Prime Minister Hailemariam Desalegn endorsed the Campaign at the African Union Summit. The Campaign's Secretariat is hosted by the Center for Sustainable Development, at Columbia University's Earth Institute. Since its launch, the Campaign has been actively supporting African governments and partners who are dedicated to increasing the number and quality of lay health workers in the region.

Our Vision
Supporting health workers to build healthy communities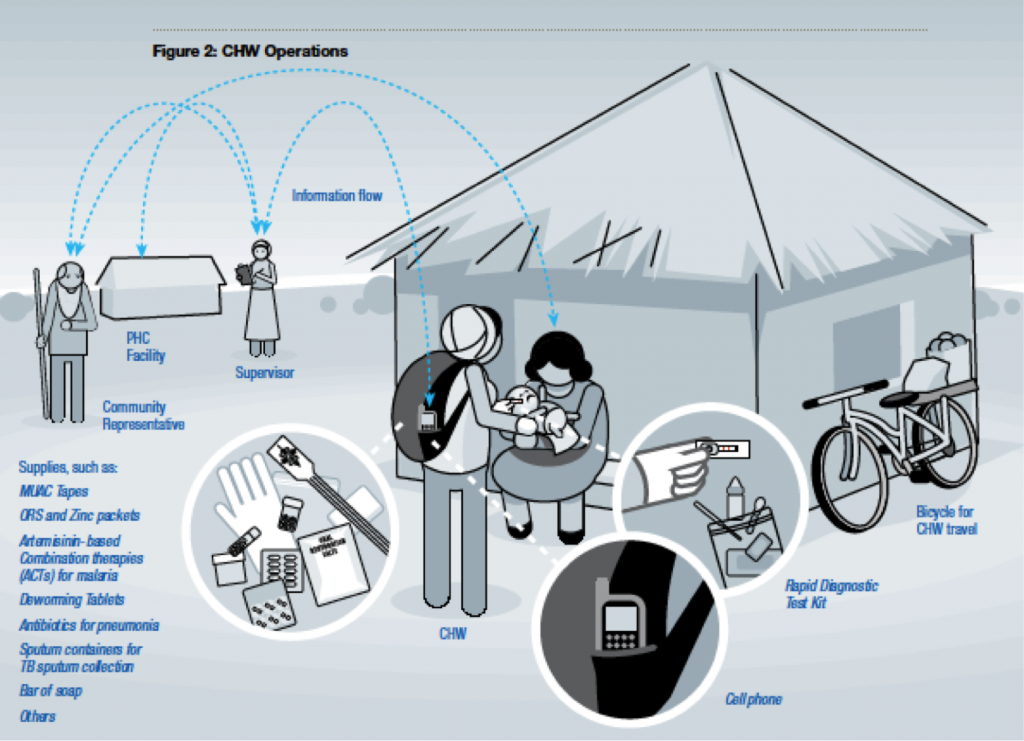 It is widely acknowledged that healthy people are more productive, educated, and civically engaged – all of which are necessary for positive economic development. Yet, countless people around the globe lack access to quality and affordable health services. This gap in access to healthcare has contributed to some of the most serious, yet preventable, health crises in the developing world.
The Campaign believes that the best way to close this gap is by supporting governments, global partners, and national stakeholders dedicated to Community Health Worker (CHW) scale-up in the context of health systems strengthening.
We aim to achieve this by:
Advocating for the recognition of CHWs as a formal cadre of health workers
Providing technical assistance to governments seeking to enhance and scale-up nationally recognized CHW programs
Urging financing organizations to support CHWs and to motivate countries to increase mobilization of their own resources and to request support from donors until the government no longer need such external support
As advocates of UHC, we support an equity-driven approach to scale-up CHW systems to reduce health disparities and help build healthy communities. Such efforts are not only essential to economic growth, but also to improving education outcomes, promoting social justice, and to the recognition of health as a fundamental human right.