New York Secretariat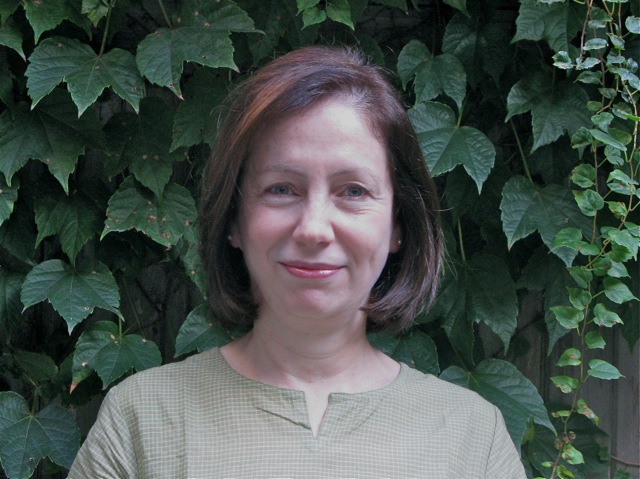 Sonia Ehrlich Sachs, MD
Director
Sonia Ehrlich Sachs, MD, MPH is a pediatrician, an endocrinologist and public health specialist. She received a BA from Harvard University, an MD from the University of Maryland Medical School, and an MPH from Harvard School of Public Health. Dr. Sachs practiced medicine for over 20 years, 14 of which she spent at the Harvard University Health Services in Cambridge, Massachusetts. Since 2005 she has been leading efforts at the Earth Institute, Columbia University, to design and implement low-cost primary health systems in low-income rural Africa and India. Her focus is on systems delivery, primarily for maternal and child health, at local to national scales. Sachs coordinated the health sector for the Millennium Villages Project, overseeing all health-related interventions and research. The Millennium Villages Project, in ten countries in sub-Saharan Africa, was an integrated rural development initiative, designed to help poor rural communities accelerate reaching the Millennium Development Goals using a science-based, community led approach of integrated interventions that increase food production, increase access to health care, education, water, infrastructure and business development. Dr. Sachs was involved in the EI health team advisory to Haiti, India and Nigeria. She is also the Director of the One Million CHW Campaign advocating for professionalized Community Health Workers, a cadre that is paid, supervised and supported by use of information, communication technology. Sachs and her team currently advise the government of Ghana on the national scale up of Community Health Workers, including the national scale up of mHealth and Telemedicine.
---
Tim Johnston
Sr. Program Manager
---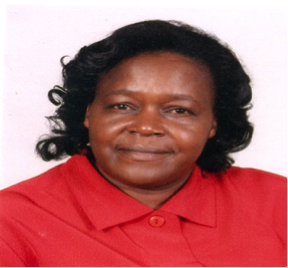 Mabel Adhiambo Wendo
Regional Community Health Worker Specialist
Mabel is a Community Health and Development Specialist and Educationist with experience in community program initiation dynamics, including community based health program actions for different models of partnerships when working with communities. As a key member of the Campaign's Eastern and Southern Africa Team, her main responsibility is to provide strategic technical oversight to governments in planning and implementing a national scale CHW Program in country. Mabel previously worked as a Regional Technical Advisor for CHW programs at the Columbia Global Centers-Africa. As part of a team of health sector specialists, she provided comprehensive technical oversight to the Community Health Worker program activities in the Millennium Villages Project in Eastern and Southern Africa. Mabel is a nurse by profession and holds a Master's Degree in Community Health and Development. She has 13 years of experience in working with Communities.
---
West Africa Team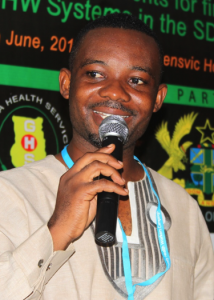 Chief Nathaniel Ebo Nsarko
Country Director, Ghana
Nathaniel has over 11 years of practical field experience in community health mobilization, health communications, social engineering and sustainable project concept designing, which has earned him a deep involvement with all levels of Ghana's health sector under five successive health Ministers. He also served as a head of communications and a management team member for the roll-out of Ghana's Regenerative Health and Nutrition Program (RHNP) in 186 districts in all the ten regions of the country. Chief Nat serves as a liaison between the presidency, policy makers, implementing partners and the 1mCHW Campaign both in country and for the New York Secretariat. His leadership and expertise helped to facilitate the development of the national CHW Roadmap and Implementation Guidelines to guide Ghana's CHW scale up.
---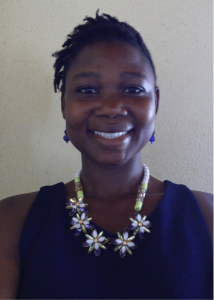 Esther Azasi
Assistant Program Officer
Esther is the Assistant Program Manager for the Campaign project in Ghana. She recently received her MPA degree in International Health Policy and Management from New York University. She is passionate about maternal, newborn and child health, which is reflective in her work and previous job positions. In her current position, Esther supports the Country Director to engage policy makers at both national and international fronts to expand the Campaign's partnership specifically in Ghana. Esther is in charge of the resource mobilization efforts of the Campaign, where she supports to identify potential funders and presents proposals aimed at generating more resources to support the national scale up of the CHW program.
---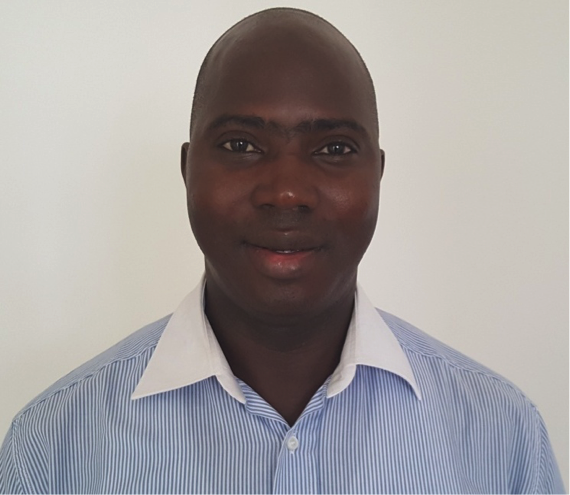 Dr. Mamady Camara
Country Coordinator, Guinea
Dr. Camara Mamady works as a Country Coordinator for Millennium Promise in Guinea. He has been leading the Millennium Promise/Columbia University operations on Ebola Outbreak response focused on Ebola contact tracing via mobile real time data collection for decision making.
In partnership with the Guinea Ministry of Health he is currently leading the planning of the national CHW scale-up program in Guinea. He is the focal point for Columbia University operational research in Guinea. Dr. Camara has extensive experience with Doctors without Borders (MSF) in several countries asa Deputy Medical Coordinator, Deputy Project Coordinator, and Project Coordinator.
Camara received his Bachelor degree in Medicine and has a Masters in Public Health and a Diploma in project/program management.
---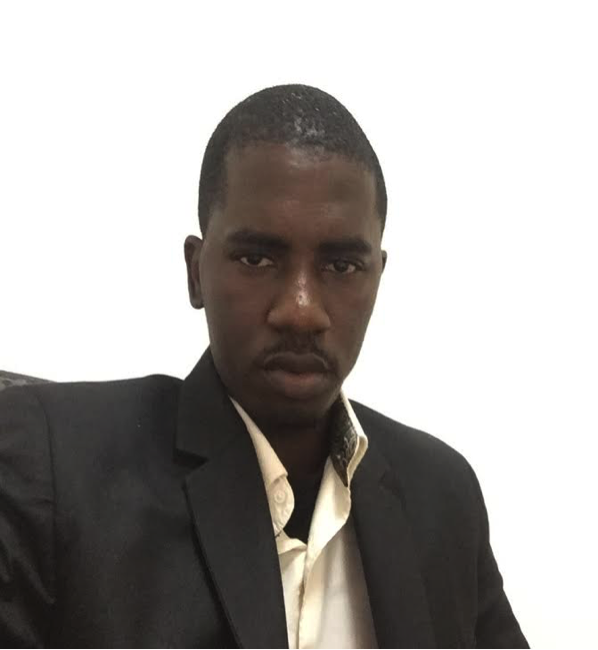 Aboubacar Diallo
mHealth Country Coordinator, Guinea
Aboubacar is responsible for the mhealth program of Millennium promise in Guinea. After 2 years as a
Microsoft technology specialist and ICT Consultant for many organizations in Guinea, such as UNICEF Guinea, Bouba joined Millennium Promise in 2014 to contribute to the fight against Ebola. Aboubacar has a strong background in computer science, information analysis, ICT4D, GIS and business intelligence. He is a Tech Change Alumuni, and was named a Change Maker by Ashoka. He received his Master's Degree in Computer Engineering from the Polytechnical Institute of Conakry.
---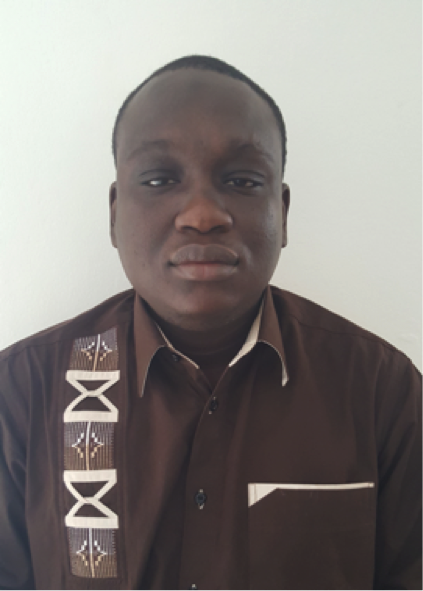 Abdel Nasser Iro Gigo
Regional Information System Coordinator, Guinea
Abdel Nasser works on the development and rollout of mobile and electronic technologies for health to improve information systems for the better monitoring of contact tracing during an Ebola outbreak. Previously based in Mali as an eHealth specialist in the Tiby site for the Millennium Villages Project, he was responsible for Real Time Data collection system for Community Health Workers and Clinical medical data.
Abdel Nasser completed a Masters in Engineering in Network and Telecommunication System. He has worked for other NGO's and Private service in ICT before joining the Millennium Promise Monitoring & Evaluation team in 2007.
---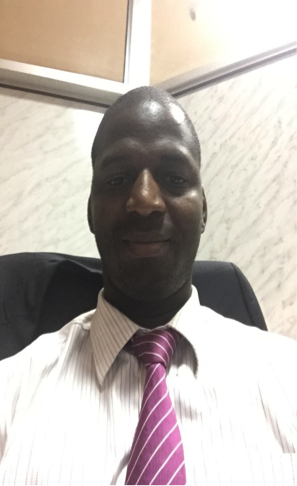 Mamadou Kouyate
Administration and Finance Manager
Mamoudou is responsible for the financial management of local Guinea accounts, and coordinates local logistics and office administration activities. He also manages all human resources activities. Motivated to contribute to the fight against Ebola in Guinea, Mamoudou joined Millennium Promise in 2015 during the Ebola outbreak from the Central Bank of the Republic of Guinea. Mamoudou brings on board experience from the United States Federal Reserve System, where he worked as Financial Analyst in the Accounting Department for five years.
Mamoudou successfully completed the US Certified Public Accountant Exam (CPA) and received his Bachelor's Degree in Finance and Accounting from Suffolk University in Boston. He holds a Master's in Finance from New England College of Finance.
---
Interns & Advisors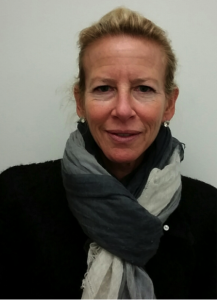 Lori Finkel
Advisor
Lori is a strategic advisor to the Campaign. After a 22-year career in investment banking, advising and financing private equity clients, Lori became engaged in global health as Board Chair of Worldwide Orphans Foundations where she was involved in the oversight of programs for vulnerable children in Ethiopia, Vietnam, Haiti and Bulgaria. Lori received her BA in Economics and Art History from Brown University and is pursuing her MPH in Global Health at Mt Sinai.
---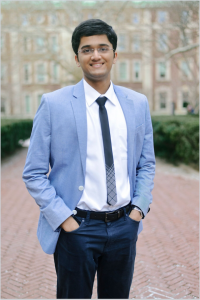 Abhinav Seetharaman
Intern
Abhinav is an intern at the Earth Institute and the 1Million Community Health Workers Campaign. Having joined in June 2016, his work focuses on helping connect Information-Communciation-Technology (ICT) and healthcare in Ghana, by creating a unique identification system for all Ghanaians. Abhinav has a specific interest in health policy and global health; he has previously worked in related fields with institutions such as the Indian Institute of Technology (IIT) and the American Medical Student Association. He is currently a rising fourth-year undergraduate student at Columbia University, majoring in Economics and Sustainable Development.