What is the Operations Room?
The Operations Room is our signature information system that tracks data about community health workers (CHWs) across sub-Saharan Africa. The Operations Room is designed to support the One Million Community Health Workers (1mCHW) Campaign's mission to accelerate universal health coverage through CHW scale-up initiatives. As per the recommendation of the Frontline Health Workers Coalition Report (2014), Operations Room data is necessary and crucial for increasing the harmonization of CHW activities and promoting data-driven decision-making regarding CHW's roles.
3 Tools to Explore Data in the Operations Room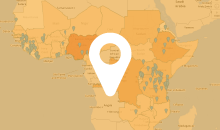 Explore CHW data and organization data as it relates to health issues and general population demographics.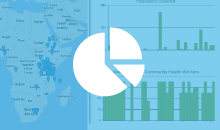 Select three MDG-related "issues" to compare color-coded visual of the severity in a specified geographic area.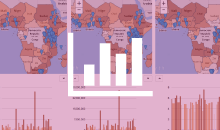 Select from a list of organizations and countries to compare CHW data and population demographics, displayed in bar graphs.
47,526
CHWs COUNTED IN
10
COUNTRIES LACKING DATA
---
According to the WHO Observatory, 14 countries in sub-Saharan Africa have missing data about CHWs.
WE'RE CHANGING THAT TREND.
Call to Implementation Partners
Click the link below and help us reach 1,+++,+++ CHWs!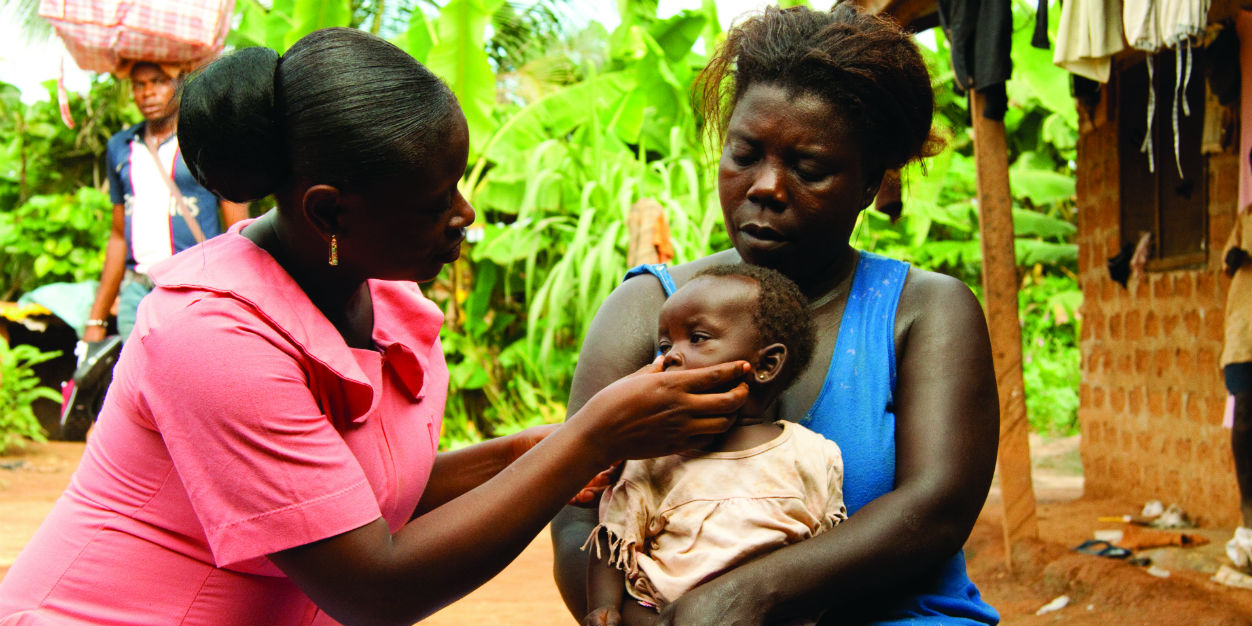 DATA FOR DECISION MAKING SERIES: THE IMPORTANCE OF CHW DATA COLLECTION WITH DR. BILL BREIGER
Featured Blog Article
This week marks our final installment in the Data for Decision Making series! For our final interview we talked with Dr. William (Bill) Brieger, Senior Malaria Specialist at Jhpiego and a Professor in the Health Systems Program of the International Health Department at John Hopkins Bloomberg School of Public Health. For over two decades Dr. Brieger taught at the African Regional Health Education Center at the University of Ibadan, Nigeria. He also…
Expanding in Ghana
Operations Room Update
Ghana is preparing to launch its national CHW scale-up plan. The Operations Room is in the field to help them count their CHWs and CHVs…
---
Additional Operations Room Resources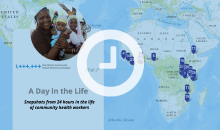 "A Day in the Life of a CHW"
2015 Winner of the
ESRI Story Map Category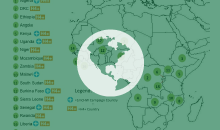 Learn more about CHW programs across sub-Saharan Africa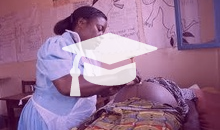 Free mobile CHW training content curated and hosted by mPowering