CHWs Around the World: Iran's Behvarz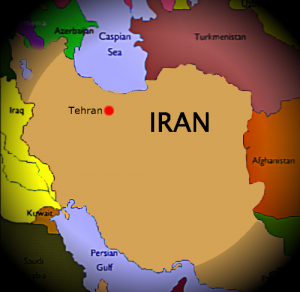 Community health is a global phenomenon. The One Million Community Health Workers (1mCHW) Campaign strives to improve access to health care in sub-Saharan Africa through assisting in the development of national community health programs. Although the Campaign focuses solely on community health workers (CHWs) within sub-Saharan Africa, other countries beyond this region of the world are making fantastic contributions to community health and universal health coverage (UHC).
With the Millennium Development Goals expiring next year, the development community is working on transitioning to the Sustainable Development Goals (SDGs). The 1mCHW Campaign is part of global advocacy efforts to incorporate human resources for health (HRH) and universal health coverage (UHC) into this new set of objectives.
There are many community health programs across the globe with diverse solutions to the problems of access and quality of healthcare. Recognizing this, it is vital to examine best practices from around the world when determining just how CHWs can be supported within this new development framework. As the development community approaches the transition to the SDGs, there is much we can learn from these successful programs in their effects on health systems strengthening.
First in our three-part series profiling innovative CHW programs from across the world: Iran's Behvarz.
———
 Nearly every country has a different name for CHWs, and Iran is no exception. Behvarz is Farsi, meaning good (beh) skills (varz). Iran implemented its first national CHW program in the early 1970s — when other countries' programs fell by the wayside, especially during political upheaval and revolution, Iran's merely got stronger. What qualities of the behvarz have led to their continued existence, funding, and success?
Behvarz are selected from their own community. They are deployed out of a village "Health House," which is the most peripheral health facility in the rural areas of Iran. In 2007, there were about 17,000 Health Houses in Iran, with a total of almost 31,000 CHWs providing health services to an estimated population of 28 million.
What makes Iran's community health program unique is its dedicated emphasis on training. Behvarz must complete a two-year residential pre-service training at a specialized government center. Then, while in service, behvarz are provided with regular in-service trainings to both reinforce initial training as well as update the workers with new procedures and policies. These in-service trainings are held at regular intervals, from monthly to two or three times a year. A study on training CHWs in Iran reasoned that the long length of instruction, both before and during deployment, reflects the "variety and complexity of work" that behvarz are expected to perform.
Behvarz are trained in areas such as maternal and child health, communicable diseases, and environmental health. More recently, CHW curricula have begun to emphasize subjects like non-communicable diseases, school health, and oral health, amongst others. This shift shows how the behvarz are responding to the changing needs of the communities they serve.
Perhaps the most important characteristic of Iran's behvarz is the way in which they are successfully integrated into Iran's primary health care (PHC) system. CHW programs are planned, implemented, and supervised by provincial and national teams. This means that the programs are recognized in national health planning, policymaking, and financing.
More importantly, and more uniquely, the behvarz are directly involved in national health policymaking. The Behvarz Council engages CHWs from across the country in problem-identification and -solving to impact national policy. These meetings, which are held on a regular basis and at different levels of the health system, empower CHWs and involve them in important high-level planning.
Iran's CHW program is notable for three main reasons: strong pre- and in-service training, a changing catalog of services that reflects the needs of the communities they serve, and  thorough integration into the country's PHC system. Community health programs everywhere should take a leaf out of Iran's book.