Honoring Community Health Workers Around the World With SamaHope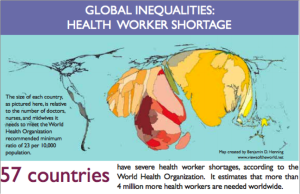 *This post originally appeared on SamaHope's blog on April, 9th 2015*
Honoring Community Health Workers Around the World
Charlotte Brugman, Marketing & Partnerships at SamaHope
Each year on April 7th, World Health Day is celebrated as the anniversary of the WHO, and a time to recognize important issues in global health. For the past two years, this focus has been on empowering Health Workers globally through World Health Workers Week (WHWW). April 8th marks the start of the 3rd annual WHWW, a time where we celebrate the wonderful contributions of these health workers, from nurses and doctors, to midwives and community health workers (CHWs), and call attention to the challenges they face on a day-to-day basis.
Health workers have been a crucial part of reducing global incidence of diseases such as smallpox and polio, as well as drastically reducing maternal and childhood death rates. These health workers are usually the first point of care for their communities and are responsible for both treatment and education on major health issues. They don't require a great deal of education to have a significant impact; with basic training and supervision they can learn the necessary skills to save hundreds of lives.
Although there has been tremendous progress over the years, there is still a severe shortage of health workers, especially in rural communities. The world currently is short an estimated 7.2 million medical professionals needed to provide essential health services. Sadly, that number that could nearly double in the next 10 years without proper action.
Luckily, organizations such as our partners at the Columbia Earth Institute have taken a strong initiative to fight this inequality. Samahope is partnering with Columbia Earth Institute by supporting frontline health workers through the One Million Community Health Workers (1mCHW) campaign. The overall goal of the 1mCHW campaign is to make universal health coverage more readily available in rural sub-Saharan Africa by scaling up the efforts of CHWs. While the 1mCHW movement focuses on all of sub-Saharan Africa, this WHWW we are focusing on empowering 250 CHWs in the Ashanti region of Ghana, its most populous region. Given that each CHW can treat 500 patients yearly, we hope to reach 125,000 patients through our efforts to help CHWs like Padina Apam.
Padina Apam
Padina used to be a teacher in Information and Communication Technology at a senior high school. After seeing many neighbors fall ill to easily preventable and treatable conditions, she decided to change careers and become a CHW. Her main motivation is to make sure children grow up healthy and strong, able to contribute to a better future and make a difference in the future of Ghana. She has since received in-depth training on how to conduct Malaria Rapid Diagnostic Tests (RDTs), make home visits using CommCare mobile technology, facilitate prenatal and postnatal care, help with family planning, and prevent and treat HIV/AIDS. Now, she mainly treats women and children suffering from malaria, diarrhea, malnutrition, pneumonia and help pregnant women stay healthy.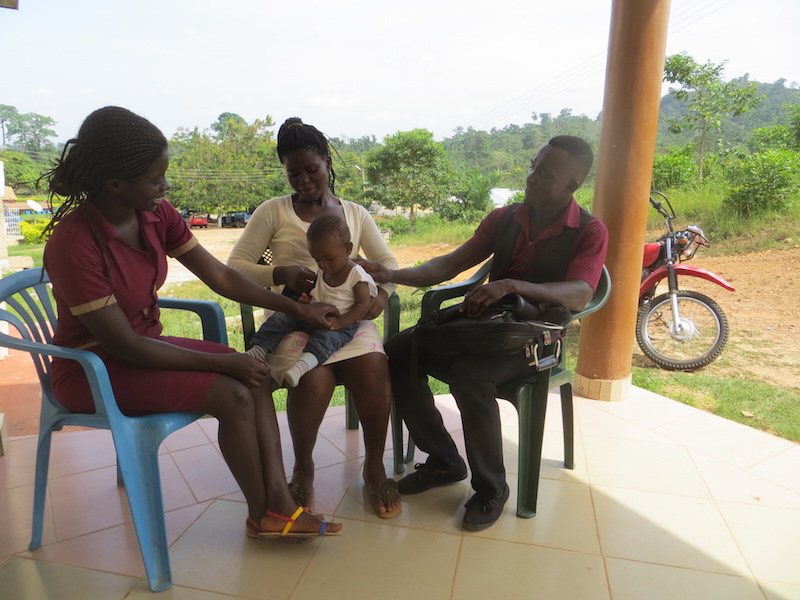 However, the greatest roadblock to her work, and that of her fellow CHWs, is a lack of funding for the necessary resources for them to treat their patients. medicine and supplies. For just $280, you can provide a CHW, like Padina Apam with everything they need to make the difference between her patients leading a productive life or being held back with increasingly serious medical conditions.
In honor of their hard work and incredible impact in the lives of many, please consider supporting Padina and her fellow CHWs this World Health Workers Week by sharing our mission on Facebook and Twitter and donating now.