1mCHW Campaign to help achieve UNAIDS 90-90-90 Targets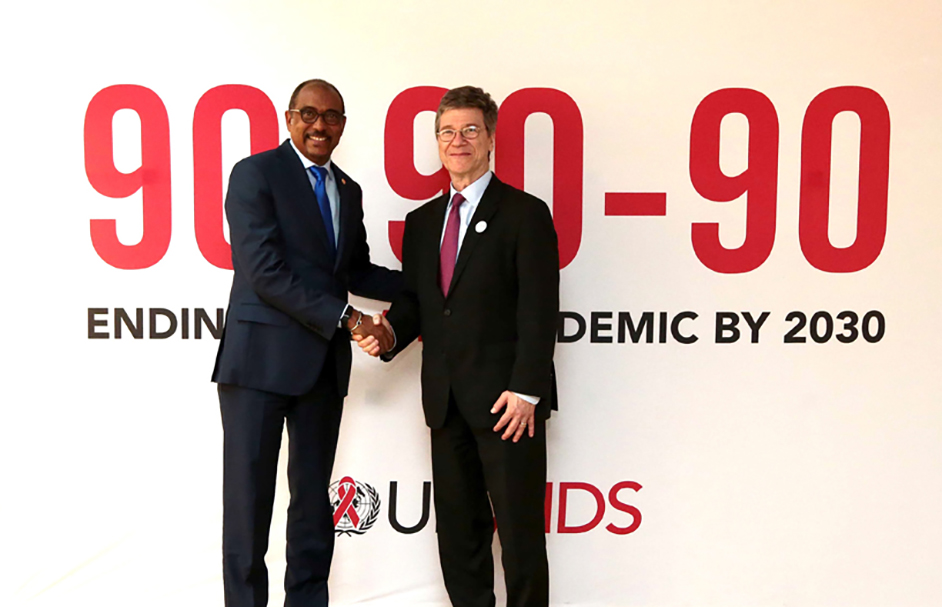 In February 2016, UNAIDS and the 1mCHW Campaign formed a strategic partnership to support the 90-90-90 treatment targets for 2020. The targets are part of the UNAIDS 2016-2021 Strategy whose goal is to end the AIDS epidemic by 2030. Achieving the 90-90-90 target will see 90% of people living with HIV knowing their HIV status, 90% of people who know their HIV-positive status accessing antiretroviral treatment and 90% of people on treatment with suppressed viral loads.
Achieving these targets will require the delivery of simplified, decentralized care to millions of people living with HIV. Self-care and community distribution of antiretroviral therapy will play a vital role in the delivery of HIV chronic care management. Community Health Workers (CHWs) will be essential for providing these simplified, decentralized services.
The Campaign's work in advocating for national-level CHW Programmes in Sub-Saharan Africa is integral to achieving the 90-90-90 targets, as many African countries have an acute shortage of health workers. Thus a large part of the strategy is also focused on easing health worker shortages to expand access to HIV services.
Moreover, the same community-centered models that will be critical for ending the AIDS epidemic can also play a key role in addressing the other health targets in the SDGs. Community health workers that are being mobilized to achieve the 90–90–90 treatment target can also help in the delivery of other important health services. Similarly, the chronic care models being used for HIV treatment scale-up are applicable to the management of the growing burden of noncommunicable diseases, such as hypertension and diabetes.
"Health is not a cost," said UNAIDS Executive Director Michel Sidibé during the inaugural meeting. "Health is not expenditure. Health is an investment. If we scale up, we can bring the epidemic to an end. Yet if we don't come up with the resources we need, AIDS will rebound, and all our investments in the last 30 years will be lost."
The cosponsors will meet again during the High-Level Meeting on Ending AIDS in New York, June 8 – 10, 2016. The cosponsors include the World Health Organization, the African Society for Laboratory Medicine, the International Association of Providers of AIDS Care, the International Federation of Red Cross and Red Crescent Societies, the Office of the United States Global AIDS Coordinator, Columbia University, the Sustainable Development Solutions Network, the One Million Community Health Workers campaign and the Government of Luxembourg.
Source: UNAIDS.org